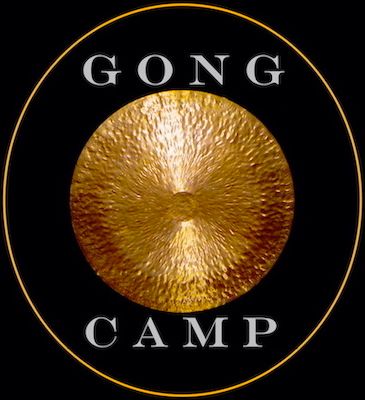 2024 Gong Camp
September 29, 2024 - October 8, 2024
The 'lineup' will be announced soon - but expect the Usual Suspects
RESERVE YOUR PLACE IN THE 2024 GONG CAMP - CLICK HERE
The 9ways Gong Camp is an acoustical laboratory of all the worlds Gong Cultures including Artisan Gongs which are the backbone of this intensive, led by numerous teachers who are shaping Gong Culture today. Focused on elevating skill set and instilling confidence, coupled with an academic and historical philosophy perfumed with what the Indonesians call "preserving the beauty of the world." Gong culture extends from the late Bronze Age to the world wide phenomenon of Gongs permeating modern culture today.
The 9ways Gong Camp is the oldest Gong Camp in North America, and has become the Gold Standard in teaching the Gong. It is the only Gong Camp that features teachers that are international in scope, and are active in forging modern Gong Culture today. Expect to learn everything Gong - from Stands and Mallets to the levels and degrees to Gong play. You're learning to play a musical instrument, and a very unusual musical instrument at that, which dictates it's own unique style of play that is not focused on rhythm and melody but the creation of ambient soundscapes and the dissolution of Time.
Days and nights are filled not only with exercises, but power points regarding the science and history, the examination of the cultures who have centuries of Gong use, live performances by visiting Gong artists, and many specialized workshops where the Gong is taking a central role in Yoga, live performance, and Sound Healing.
No Dogma, no one saying buy this or that, and no schemes to bypass mastering Gong skills.
* GONG CAMP is a small intimate gathering limited to just 18 students - QUALITY in place of QUANITY. This is the only training which features Ethnomusicologists, Physicists, and touring Gong musicians.