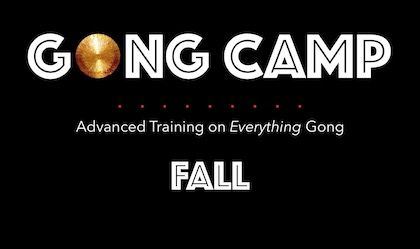 GONG CAMP 2023
October 1, 2023 - October 10, 2023
The "Line Up" for 2023 is nearly complete, and we will announce this "historic" group of presenters in a few days. We are currently sold out and on site lodging just filled up. We expect to be inundated with requests to get into 2023 once we announce - don't wait until then to try and get in. Get your reservation in now.
The 2023 Gong Camp will have a very international flavor, and we will be introducing 2 new aspects to Camp as well.
* GONG CAMP is a small intimate gathering limited to just 18 students - QUALITY in place of QUANITY - surround yourself with multiple teachers who are shaping today's Gong Culture.
WE ARE NOW ON A WAIT LIST FOR ON SITE LODGING
WE ARE NOW ON A WAIT LIST FOR REGISTRATION