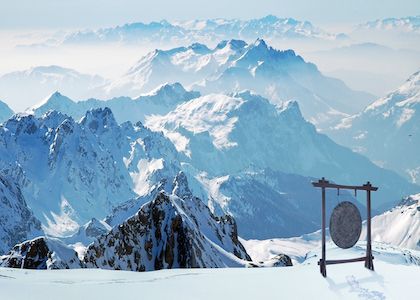 GONG SUMMIT: Gong Culture and Craft • International Conference with Master Classes • Chester, CT
July 1, 2019 3pm - July 5, 2019 2pm
For the first time ever, Gong artists and their community who support this multi faceted instrument, from Meditation to Yoga, Ambient Music to Gong Baths and Personal Change; can gather together. This assembly will include master classes with national and international Gong savants, who are shaping Gong culture today. What's unique about this conclave, is the addition of panel discussions to openly discuss issues and topics of interest that impact the Gong community. We are at a unique time in Gong history. The Gong from all historical accounts, is more popular now than ever before. This heightened awareness demands that the global community has a chance to come together, at this precise time in history. By all accounts, this recent popularity offers the opportunity to formulate and account for what we know, and to steer the conversation for decades to come.
This assembly, will feature Master Classes with both international and national presenters, who are educating and performing on many levels; both driving and shaping today's Gong Culture. Each Master Class is unique to the personality of the presenter. These blocks of time, are meant as a way to understand their inner views with the Gong, and to provide a 'handshake' moment, where an outreach of understanding can be preserved.
Featuring Michael Bettine (USA), Sanj Hall (INDIA), Mitch Nur PhD (USA), Mike Tamburo (USA), Sheila Whittaker (UK), and Jens Zygar (GERMANY).
This not to be missed event features panel discussions gong makers, gong suppliers, and addresses the role women have in Gong Culture historically and today. This is an all inclusive conference in the rural hills of CT at a environmentally conscious retreat center with farm to table cuisine.
EARLY BIRD REGISTRATION ENDS SOON - Save $300!